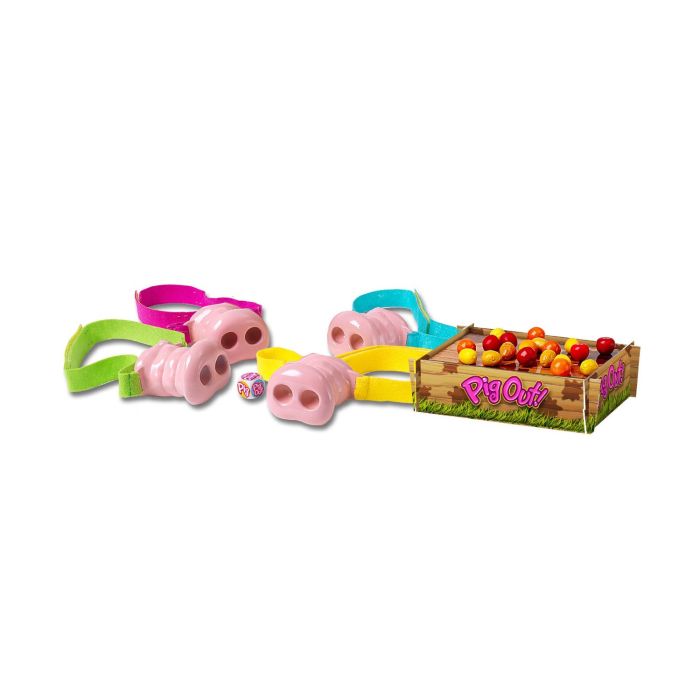  
Pig Out
Delivered within 3-4 days
The hilarious action game where the greedy pig wins!
Rolling 'Pig Out' on the dice, means you need to strap on your nose and root around in the trough.
Trying to locate items of food in your snout.
Be quick, if other players roll 'Pig Out', it's their turn to strap on their nose, until you can roll 'Pig Out' again.
First player to collect 4 pieces of food wins!
Includes a grunting pig trough - no batteries required.
For 2-4 players.
FOR AGES 5+