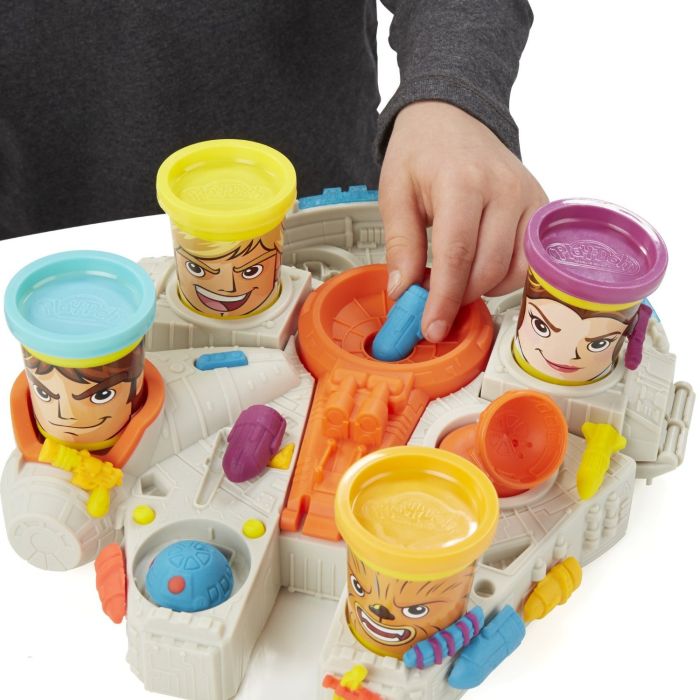  
Play Doh Star Wars Millenium Falcon
Delivered within 3-4 days
Let your imagination take you on an adventure to a galaxy far, far away! Cans are now part of the action as you re-create your 
own Play-Doh battles with classic Star Wars characters. Launch into epic galactic adventures with Star Wars Can-Heads and the
Millennium Falcon to imagine your own interstellar battle against Darth Vader. Pop Luke Skywalker, Chewbacca, and the rest of this Rebel crew into their can-shaped seats for takeoff. Use the stampers, book-molds, and half-molds to create meteors, X-wing Starfighters, and much more.
Place your creations at the back of the ship and press the satellite down to launch them! May the Force be with you! 
Box Contains
1 x Includes Millennium Falcon playset with launcher, 5 removable engine stampers, and 5 cans of Play-Doh Brand Modeling Compound.