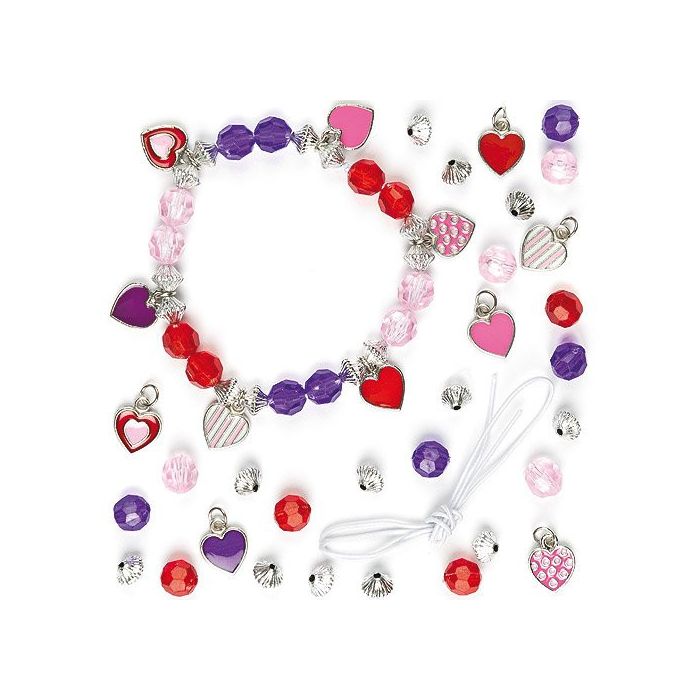  
Heart Charm Bracelet Kits
Delivered within 3-4 days
Heart charm bracelet jewellery kits for children to make and wear or to give to someone special. 
 Includes 6 assorted metal heart charms, plastic beads, silver beads and elastic cord for threading. Charm size 10mm.
Ideal as a gift or party favors as well as group activities.
Each pack contains 3 bracelet kits each including 6 assorted metal charms.
Age 5+