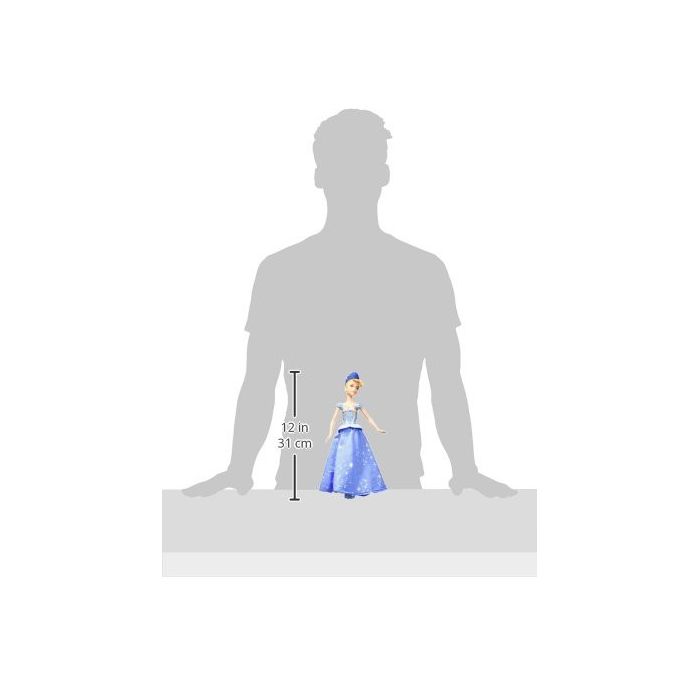  
Disney Princess Twirling Skirt Cinderella Doll
Make a dazzling, royal impression with Cinderella!

She is elegantly adorned in her signature finest with a "magic" effect

Her full skirt sparkles as you spin her across the dance floor!

With Twirling Skirt Cinderella's special feature, girls can make a grand entrance

Ages 3 and older.
Product Description
Make a dazzling, royal impression with Disney Princess Twirling Skirt Cinderella Doll - inspired by the movie moment when she transforms from a housedress into her iconic ball gown! The princess is exquisite in her full blue skirt that creates a magical effect! Glide her and the skirt twirls and sparkles! With this special feature, plus her golden hair pulled up in a formal bun, a royal tiara, and matching royal blue slippers, Twirling Skirt Cinderella Doll is ready to make a grand entrance and dance the night away! Girls can relive the thrill of being the belle of the ball and experience a magic fairy tale moment over and over again! Ages 3 +.