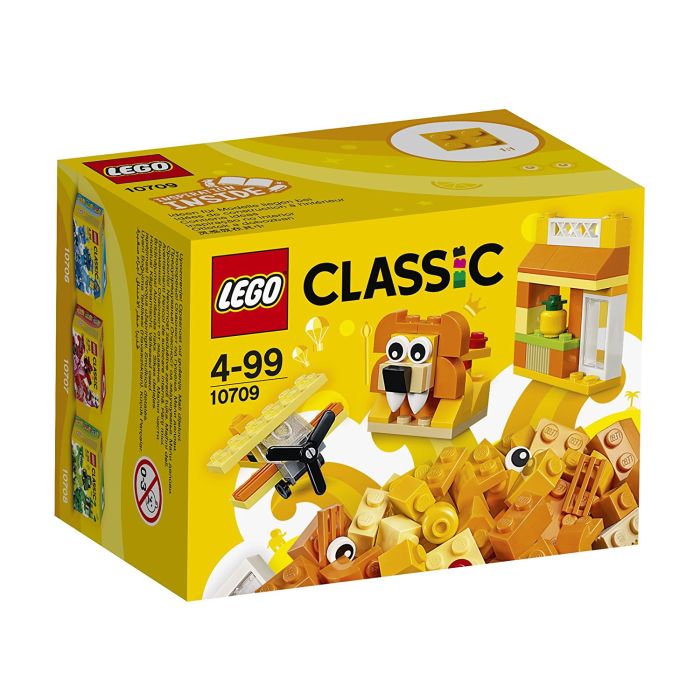  
LEGO 10709 Orange Creativity Box
Includes more than 55 pieces in vibrant shades of orange and fun, bright colors.

This LEGO Classic Orange Creativity Box building set fosters open-ended creativity and imagination.

Features a mix of classic LEGO bricks and special elements, including windows, doors, wheels and eyes.

Makes a great starter set for budding LEGO builders.

Includes three levels of building complexity to suit builders on different levels.
Product Description
Build, learn and fuel your imagination with this inspirational LEGO Classic set, featuring vibrant shades of orange and fun bright colors. Create cute creatures, cozy houses, enchanting castles, trains, boats, planes and whatever you imagine… the possibilities are endless! See the included guide or go online for exciting ideas and inspiration.
From Age 3+